---
CAsToR has over 80 investigators; to date we have published over 40 publications in many leading public health journals, discussing findings ranging from Sociodemographic Patterns of Tobacco Use to the Dynamics of Smoking and E-cigarettes Use Prevalence

Below are links to recent publications. Please access the

CAsToR Website

for a more complete listing.


JUNIOR INVESTIGATOR

Our Featured Junior Investigator, Dr. Luis Zavala-Arciniega discusses his training in Cuba and his journey to study Public Health at the University of Michigan in our featured Junior Investigator segment.
Over 17 CAsToR Investigators will participate in the Society for Research on Nicotine and Tobacco Annual Meeting, February 24- 27, 2021. The meeting includes e-Poster sessions in Pre-Clinical, Public Health and Policy, as well as Plenary Sessions including Public Health Keynote, "Closing the Gap: Nicotine and Tobacco Research in High-Burden, Low-Income Countries"



On Dec 18, 2020, Dr. Meza presented at the USC TCORS seminar series entitled "Trends in US cigarette smoking and ENDS use prevalence and product use transitions Using Markov transition models, joinpoint regression and other quantitative approaches to inform simulation models of tobacco use behaviors." In addition to the talk, Dr. Meza had discussions with USC TCORS investigators about potential collaborations between the two centers
REQUEST FOR APPLICATION FOR SCHOLARSHIPS:
Summer Course on Tobacco Simulation Modeling
---
DEADLINE: Wed Apr 07, 2021; CAsToR will provide scholarships for a short course on tobacco simulation modeling (EPID 730) to be offered during the University of Michigan Summer Session in Epidemiology (SSE) Program in 2021.
This course will provide an introductory overview of computational modeling techniques with examples in Tobacco Regulatory Science, discussions of best practices, and hands-on lab experience in which students will develop their own simulation models.
CAsToR host numerous webinars and workshops to disseminate and illustrate the use of simulation modeling and other quantitative techniques in tobacco research and tobacco regulation. Please see below two recent webinars. Also, access our MultiMedia and Events page

Here

to view more.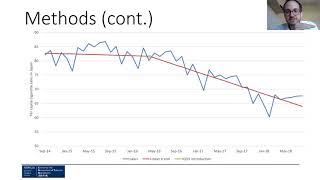 Game Theory of Tobacco Industry Behavior And IQOS Price Elasticity
SPEAKERS:
Dr. Michael Hayashi, Postdoctoral Research Fellow, University of Michigan, Former CAsToR pilot project PI
Dr. Michal Stoklosa, Postdoctoral Research Fellow, University of Illinois - Chicago, Former CAsToR pilot project PI
Applications of Complex Systems Approaches to Address Public Health Challenges
SPEAKER:
Joshua Epstein, PhD Director, New York University Laboratory on Agent-Based Modeling, Department of Epidemiology, College of Global Public Health
Message from CAsToR co-Principal Investigator, Dr. Rafael Meza

Dear CAsToR members and colleagues,

We are excited to share with you our first CAsToR e-Announcements. This will be a monthly e-newsletter where we will share highlights, events, research progress and more. If you have any news or updates you would like us to share, please send an email to Amanda Dudley (aidudley@umich.edu). Hope everyone is doing well and please stay safe.
Rafael